| | |
| --- | --- |
| Contact : | +91 9172201503 (India) |
| | +971 50 9778462 (UAE) |
| | feedback@rankskills.in |
We help progressive HR in their digital transformation journey to turn data into insights, ideas and predictions to optimize human capital. Our core team has extensive techno-functional experience in helping multiple organizations in digital transformation and workforce analysis.
HR team needs actionable insights to take well informed decisions at multiple employee touch points like employee performance improvement, control HR costs, KPIs to measure success, proactive workforce planning and many more. But it is time consuming to manually collate this data from multiple systems like ERP, PMS, HRMS or manual spreadsheets and to do analyse to provide accurate information on time. Our INSTAPACE™ ready-to-configure solution design for talent analysis and workforce analysis helps you to overcome these challenges.
We also provide ready-to-configure assessment platform which can be used for pre-hiring assessment, for L&D processes and for conducting employee feedback surveys.
Talent Analysis : Prescriptive Decision Support Solution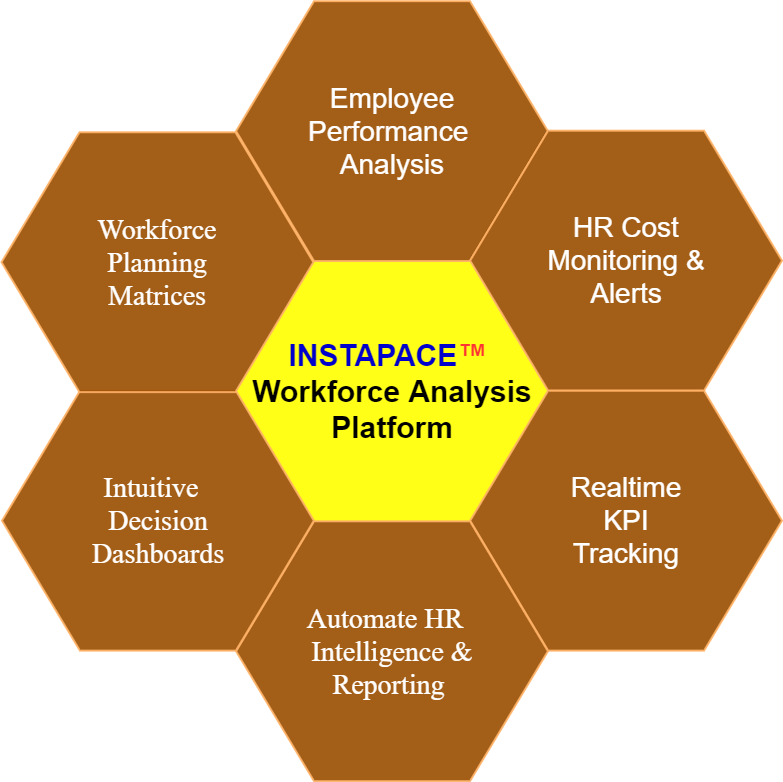 Our system helps to reduce up to 80% of wasteful time spend by HR team on data compilation. Instead they can utilize their time in in managing business critical tasks using insights provided by our system.
Our ready-to-configure solution design and our vast techno-functional experience will reduce time and cost in developing solution as per your organization needs.
Talent Analysis : Our Advantage
- Configurable solution saving development time & cost
- Automation to save up to 80 % time in data analysis
- Vast techno-functional experience for prescriptive solution design
- Get actionable insights to improve workforce performance & planning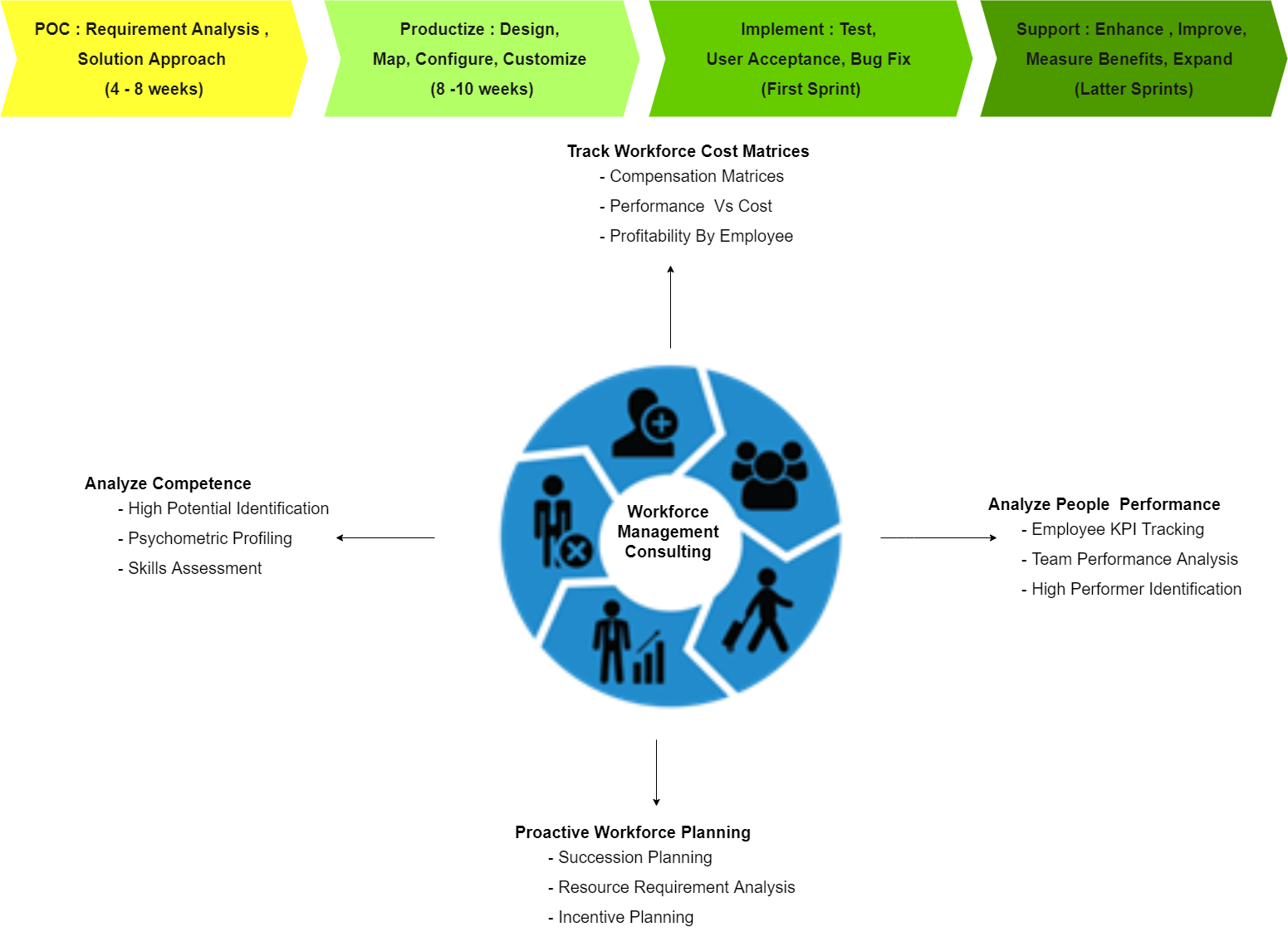 Our Talent Analysis Offering
Rankskills™ Talent Assessment Engine
Ready-to-configure Platform To Improve Speed And Objectivity Of Talent Assessment Anytime From Anywhere
Our ready-to-configure talent assessment platform helps you to make faster and objective talent based decisions. You can easily create , publish and conduct on-line assessment for pre-hiring, L&D effectiveness, assessment center or for employee engagement surveys.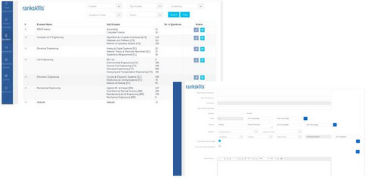 Build Question Bank As Per Company Needs
The platform gives flexibility to create multi-format, multi-lingual question bank for any number of skills/ competencies / knowledge areas across the organization.
Create Multi Purpose Assessments & Surveys
The system has multiple pre-defined work flows and assessment templates to conduct different types of assessments i.e. difficulty level based, MCQ, scaling , grading, rating, audio based etc.
The system has pre-build logic to define assessment scoring like negative marking, weightages , percentage calculations, compulsory / optional questions etc.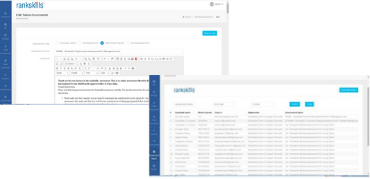 Generate Analysis For Objective Decision Making
Instant assessment report generation helps to do analysis at individual or at aggerate levels.
We understand every organization has different reporting and analysis requirements. Hence the system has facility to build customized reports and analysis as per your organization needs.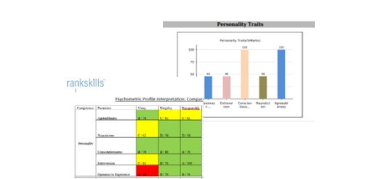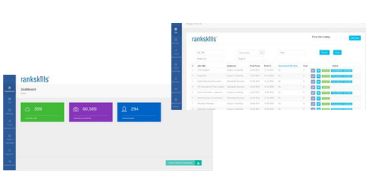 ADD-ON FUNCTIONALITIES
Rankskills™ on-line assessment platform has prebuild add-on features i.e. job portal with Applicant Tracking, online payment with pre-paid credit utilization tracking, email / SMS / bulk mailing integration facility , white labeling with website integration , assessment center installer with remote proctoring facility. These add-on features can be quickly configured and developed as per your organization's technical requirements . This makes it ideal system for L&D center for companies or TPO application for training institutes.
Click here to request RANKSKILLS™ Assessment system demo
INSTAPACE™ Workforce Analysis Platform
Ready-to-configure Platform To Get Actionable Insights To Improve Workforce Performance And Do Proactive Planning
INSTAPACE™ (Instant Performance & Competence Exchange), is our ready-to-configure solution design to quickly build system to meet workforce analysis and HR intelligence needs of your organization. It provides timely and actionable insights unifying data from multiple sources.
Unify Data From Multiple Sources
INSTAPACE™ system has pre-build data model to unify data from multiple sources like ERP, PMS, HRMS etc. at one place for integrated analysis. Both structured and unstructured data can be imported in the system. It also has link to import assessment data from Rankskills™ assessment platform.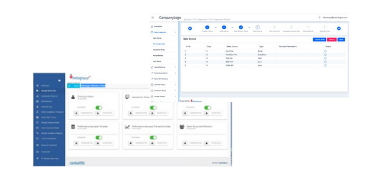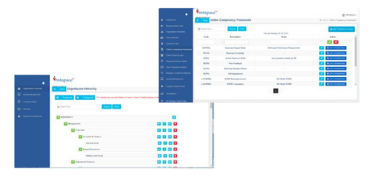 Define Organization , Competencies And Performance Setup
Instapace™ has pre-configured modules for organization hierarchy management, role structure management, competency mapping, performance parameter defining, employee life cycle tracking and many more set-ups for effective workforce analysis. The MS Excel® interface to import or export data in each module makes the system very user-friendly.
Create-Use-save-reuse Multiple Workforce Analysis Scenarios
The system has pre-build statistical model to combine competence and performance data to generate workforce insights. The system has ability to generate unidimensional or two dimensional analysis. The solution has pre-defined role based data access and user security management features to take care of your data security requirements.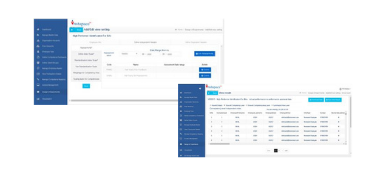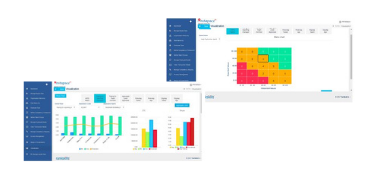 Get Actionable Workforce Decision Making Insights & Reports
INSTAPACE™ has pre-build workforce analysis scenarios like HiPo analysis, CTC vs performance analysis, intra or inter-department performance & competence benchmarking and many more. We build analysis, visualizations, dashboards and reports as per client requirements. We have ability to use multiple technologies like JAVA, .net , open source products and MS Power BI® to provide reports & visualizations as per your organization's needs.
Add-on Functionalities
The workforce analysis platform has prebuild add-on features i.e. data integration & validation module, data classification with data cubes, forecasting management, automation of HR reporting & BI . These add-on features makes it ideal system for taking timely corrective actions and do proactive workforce planning. We also develop customized reports and visualizations to provide business insights as per client needs.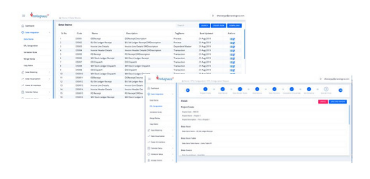 Click here to request INSTAPACE™ Workforce Analysis system demo
Workforce Management Solution Consulting
Process & Solution Design Consulting For Effective Workforce Management
Workforce dynamics is changing rapidly within organization as well as with external talent pool. We provide talent mapping consulting to companies from Technology , ITES and Engineering sectors to build talent pipeline for short-term and long-term workforce management requirements.
We provide techno-functional consulting to build customized solution as per your organization's workforce analysis and HR intelligence management needs. We first analyze your requirements and map data sources in your organization. Next we do detail diagnosis of processes and information flow. We map data analysis & reporting requirements in INSTAPACE™, our ready-to-configure solution design to provide insights as per your organization needs. This process reduces the time and cost in solution development. We also provide you consulting to upgrade and improve talent analysis footprint in your organization.
Contact us to know more
© 2015 RankSkills - All Right Reserved